Bishop Cantú Names AMHS President
November 18, 2020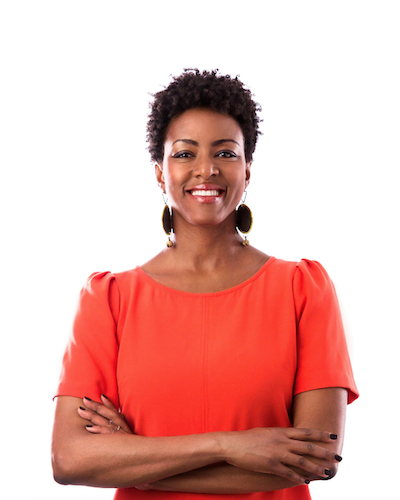 The Most Reverend Oscar Cantú and the AMHS Board of Regents are pleased to announce that Latanya Nailah (Johnson '92) Hilton has been named the next President of Archbishop Mitty High School. Read the Bishop's full statement here.
---
Speech and Debate Wins Wildcards
November 18, 2020
Congratulations to the 25 students who have earned a Wildcard, which awards them a chance to compete at the State Qualifying Tournament next spring. A special congratulations to these Monarchs, who were named tournament champions at the most recent league tournament: juniors Amy Gruber, Marijka Vernooy, and Genevieve McKenzie; and seniors Isabella Nicoletti, Milo Mee, Param Patel, and Rohan Rane.
---
Watch AMHS Live's Web Series "Catchin' Up"
November 18, 2020
Senior Jack Smith, the president of AMHS Live, has started a sports web series called "Catchin' Up," which brings our community together through interviews with different student athletes. Watch the latest episode on AMHS Live's YouTube Channel.
---
Monarch Wins North American Chess Championship
November 18, 2020
Congratulations to senior Sathvik Singireddy, who won first place in the North American Scholastic Chess Championship earlier this year. The competition is open to high school chess players from the US, Canada, Mexico, the Bahamas, and Bermuda. Great job, Sathvik!
---
Monarch Nominated for Catholic Impact Scholar Award
November 18, 2020
Congratulations to junior Sebastian Young who was recently selected as the school's nominee for the Catholic Impact Scholar Award, sponsored by the Catholic Community Foundation of Santa Clara County. This award recognizes one student who exemplifies the values of a Catholic education.
---
Yearbook Named National Program of Excellence
November 2, 2020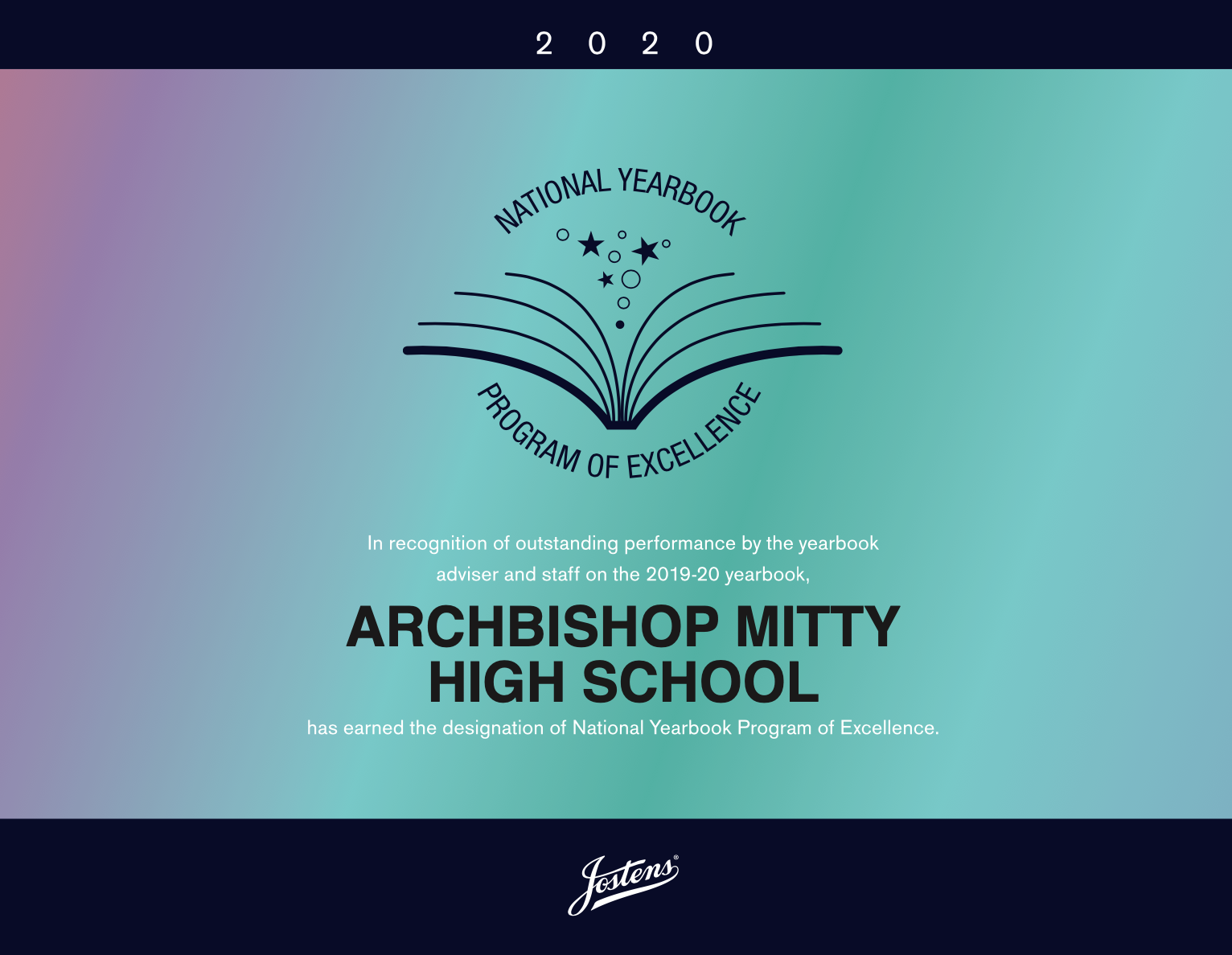 Congratulations to our yearbook staff for being named a National Yearbook Program of Excellence. This award recognizes the yearbook staff and their advisor for being part of the top five percent of programs in the nation.
---
Monarch Named International Eco-Hero
November 2, 2020
Congratulations to junior Adarsh Ambati who was named an International Eco-Hero by Action for Nature! Adarsh developed an affordable sprinkler system that helps families conserve water. He is currently working with the Lake Canyon Mutual Water Company in Los Gatos to put his sprinkler to work locally. Read more here. Congratulations, Adarsh!
---
Monarch Wins Jefferson Award
November 2, 2020
Congratulations to senior Rayan Garg who was recently named a Jefferson Award Hero by CBS. The award recognizes Rayan for co-founding a nonprofit that teaches middle school students how to build websites for businesses. To date, the nonprofit, called Elevate the Future, has shifted its focus to helping local businesses impacted by the pandemic develop an online presence.
---
Diversity, Equity, and Inclusion Update
August 26, 2020
Sent to the AMHS Community on August 17, 2020.
Dear Members of the Archbishop Mitty Community,
As the school year begins, we want to update you on the work that has been done this summer regarding diversity, equity, and inclusion at Archbishop Mitty High School. The last three months have provided us with an opportunity to hear from many of our school's constituents and to begin the important work of addressing issues of systemic racism at Archbishop Mitty High School.
To ensure that the work of the school and its Diversity, Equity and Inclusion (D.E.I.) Committee (formerly the Outreach Committee) is transparent and available to our community, we have redesigned the D.E.I. website. The newly designed homepage includes a link to progress already made, administrative changes, and updates on the initiatives currently being addressed by the school and the D.E.I. Committee. We encourage you to visit this newly created web page and check back for quarterly updates on the school's work in this area. The first quarterly report will be available in September and will be followed by regular updates in December, March, and June.
Currently, the D.E.I. Committee is in the process of developing a strategic plan to address the concerns brought forth in listening sessions, on social media, and in correspondence with the administration. The final plan will also be shared on the D.E.I. website as soon as it is completed.
Work has already begun to support faculty and staff in their professional development on the topic of diversity, equity and inclusion. The school has partnered with Epoch Education to host a six-part equity learning series over the next two school years. We know that this valuable partnership will provide resources to better enable our faculty and staff to support our students and ensure that AMHS is a place of welcome and inclusion for all.
We are also working with the consultants at ScholarVision Educational Consulting to conduct a climate survey in the fall of 2020 to provide current students, parents, and alumni with the opportunity to share their experiences with us. More information about the climate survey will be sent via email in the coming weeks.
In closing, we would like to thank members of the volunteer D.E.I. Committee for their continued support and work toward ensuring a culture of belonging for all members of the Archbishop Mitty community.
In Solidarity,
Kate Caputo
Interim President and Principal
Patsy Vargas
Director of Diversity, Equity, and Inclusion
---
Speech and Debate Wins National Team Award
August 26, 2020
A total of 18 Monarchs participated in the National Speech and Debate Tournament, which was held virtually in June. For the sixth year in a row, AMHS was named a School of Outstanding Distinction, the tournament's top award given to the top 10 schools in the nation. A special congratulations to senior Drake Som for advancing to the semifinal round of Original Oratory and automatically qualifying to Nationals next year. Congratulations also go to junior Genevieve McKenzie, who advanced to the semifinal round in Duo Interpretation.
---