Monarchs Roll Up Sleeves on Immersion Trips
August 16, 2017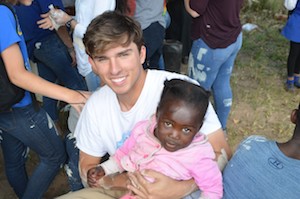 This summer, more than 200 students rolled up their sleeves and got to work during immersion trips where they witnessed firsthand social, economic, and environmental injustices and exemplified what it means to be just and faith-filled leaders. During the summer — when other Monarchs were on vacation— these students spent five to 20 days serving others. They worked in nine locations, including Oregon, parts of California, the Appalachian Mountains in West Virginia, and Native American reservations in Arizona. Monarchs also did service work overseas in Nicaragua, India, and South Africa. Great job, Monarchs!
---
AMHS Hosts Romero, I AM Camps
August 15, 2017
This summer, AMHS hosted the Romero Leadership Institute and the I AM Camp, which give high-achieving Latino and African American students a chance to deepen their cultural identity and explore opportunities in higher education. A huge thank you to the Monarch student-leaders who helped make these programs possible. Thanks, Monarchs!
---
Monarch to Star in Touring Broadway Show
July 10, 2017
Congratulations to Myha'la Herrold '14 on her upcoming debut as Nabulungi in the national tour of "The Book of Mormon." Catch her on stage when the show comes to San Jose this summer from July 11-23. Read more about this Monarch in The Mercury News.
---
Speech and Debate Team Ranked Top 10 in Nation
June 27, 2017
Congratulations to the Archbishop Mitty Speech and Debate Team for being named one of the top 10 teams in the nation during the National Speech and Debate Tournament in Alabama this past weekend.
---
USA Today Selects Monarch for Top Team
June 27, 2017
Congratulations to Monarch Matt Llyod '17, who was named to the ALL-USA First Team for men's golf. The teams were selected based on performance and level of competition. Congratulations, Matt!
---
Les Miserables Wins Rita Moreno Award
June 3, 2017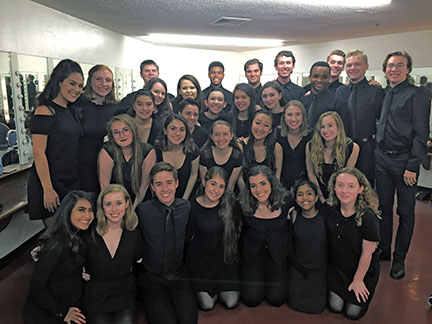 Congratulations to the cast, crew, and orchestra of Les Miserables for winning the Fan Favorite award at the Rita Moreno Awards ceremony last month! The honor is one of several offered by the National High School Musical Theatre Awards program, which was established in 2009 to recognize excellent student performances and to elevate the importance of theater in schools.
---
Men's Golf Team Wins State Championship
May 31, 2017
Congratulations to the men's golf team for winning the first state championship in the history of the program this week! In mid-May, the team won the program's first CCS championship. They followed that by coming in third at the NorCal Championships last week, earning a spot in the state finals. Earlier in the season, the team also took home the Ed Ravenscroft WCAL Championship Tournament. Congratulations, Monarchs!
---
Congratulations to the Class of 2017!
May 29, 2017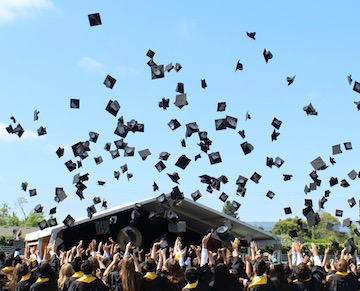 ---
Softball Wins Inaugural Open Division CCS Championship
May 29, 2017
Congratulations to the softball team for winning the inaugural Open Division CCS Championship this weekend! Four seniors participated in their high school graduation ceremony on Saturday afternoon before traveling to the P.A.L. Stadium in San Jose with the rest of their team, where they put their school pride into action by winning a game against St. Francis, 9-5. The victory marks the program's 15th CCS title, and its first in the newly created Open Division. Read more about the game in The Mercury News.
---
In Loving Memory of Mr. Derek Korbel
May 25, 2017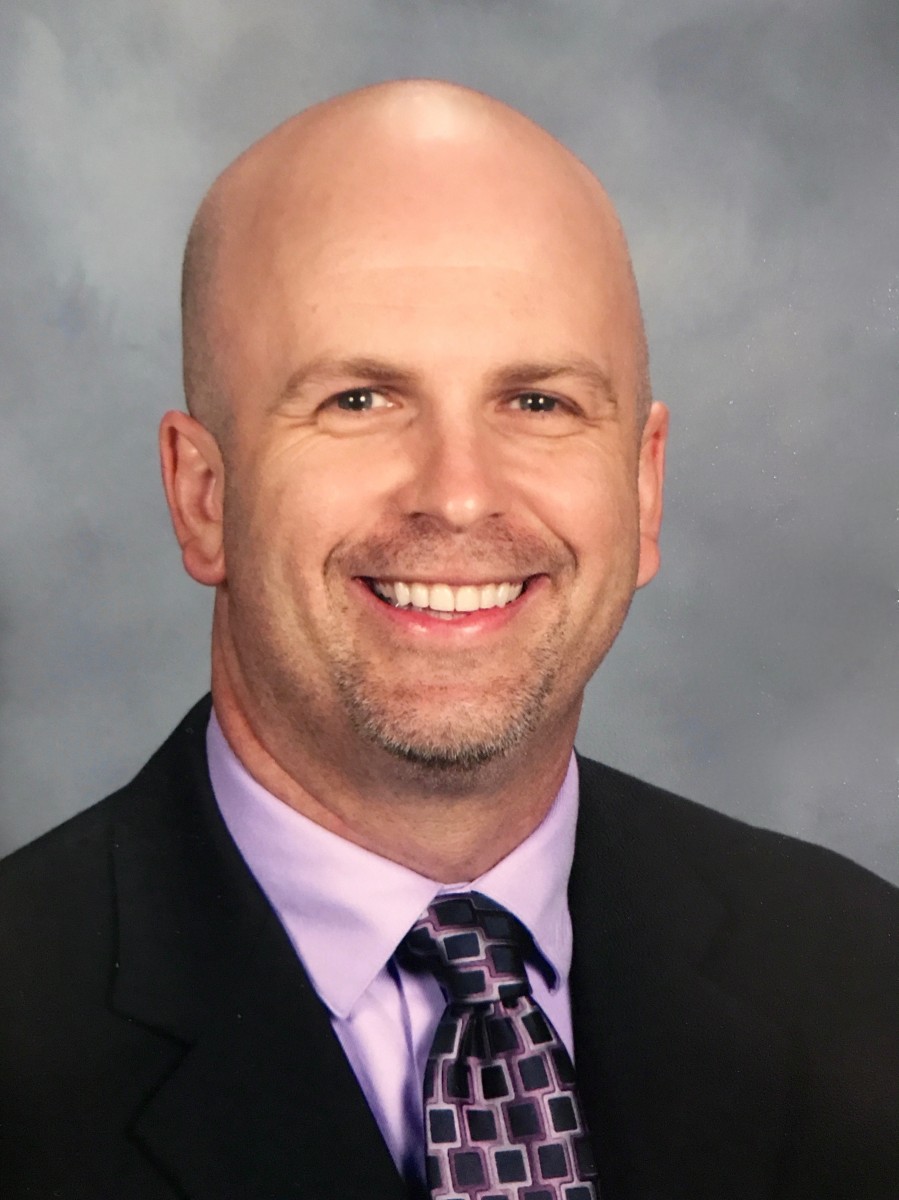 Dear AMHS Community,
I am sorry to be delivering the sad news that our beloved counselor and friend, Mr. Derek Korbel, has passed away. He died on Saturday while at home in the company of his family and friends. His was a short but always courageous battle with cancer. Throughout the past several weeks he showed us how to live and die with grace. Please plan to join us in a celebration of Mr. Korbel's life this Wednesday, May 24th, at 6:00 p.m. in the Fien Gymnasium here on campus. The memorial mass will be followed by a reception in the Aymar Events Center. Please pray in thanksgiving for Mr. Korbel; and please pray for his family, friends, students, and colleagues, who will miss him terribly.
Sincerely,
Tim Brosnan
Principal
---