Monarch Wins Diocese's Kecharitomene Award
December 3, 2021
Congratulations to senior Sebastian Young, who won the Diocese's prestigious Kecharitomene Award for carrying the torch of discipleship with fearless faith, enduring hope, and bountiful charity. Last month, Sebastian received the award and shared a reflection on the lessons he learned about putting his faith into action for the service of those in need, particularly the migrant farming community.
---
Help Make Archbishop Mitty Home
December 3, 2021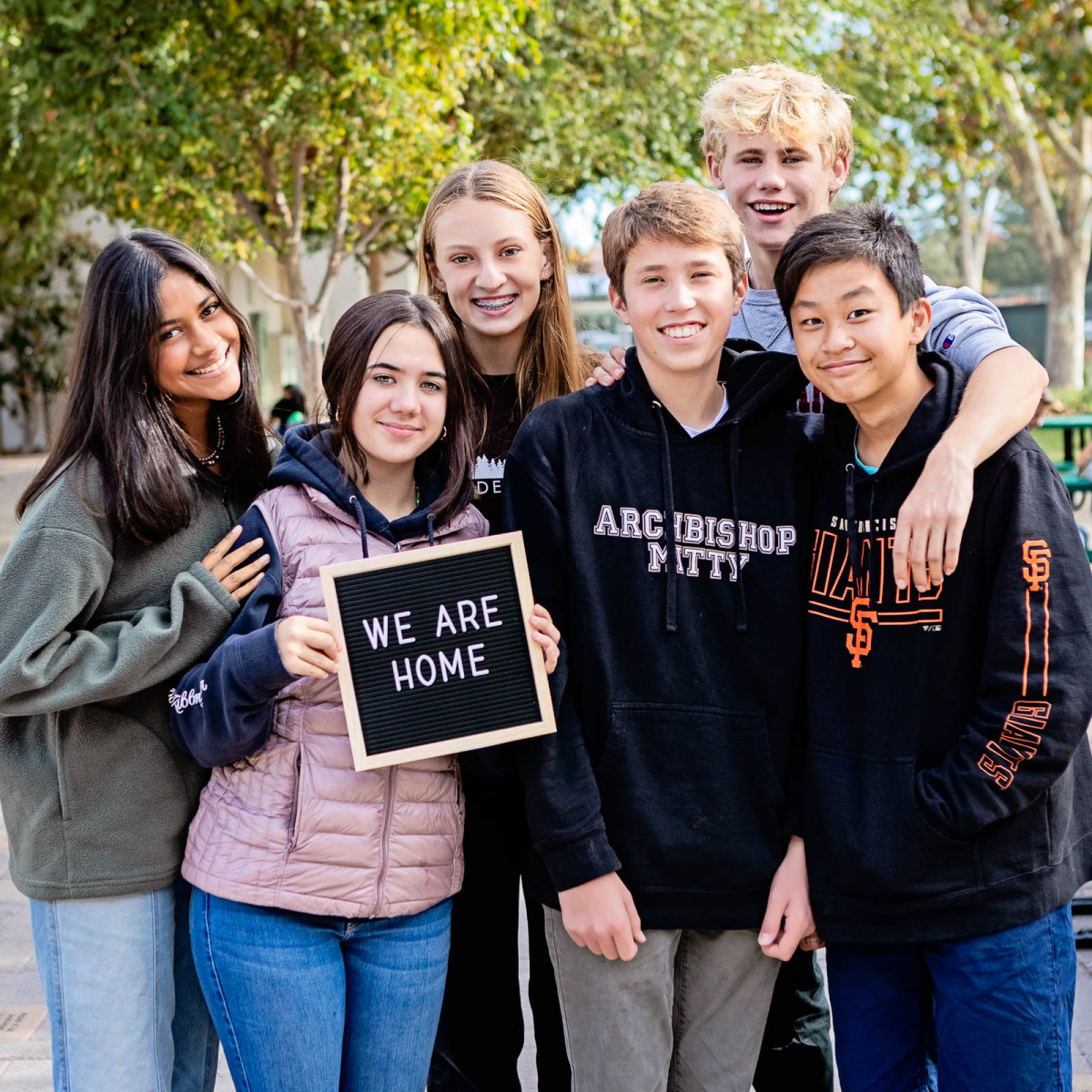 Keeping the Mitty experience accessible to all who seek it is very important to maintaining the Mitty culture and creating a sense of home for all. To support today's Monarchs during our Season of Giving, donate here.
---
Monarch Publishes Research Paper as First Author
December 3, 2021
Last month, senior Abhay Kopardekar's research paper was accepted to a peer-reviewed, scholarly journal called the "International Journal of Sport and Society." Abhay is the first author and principal investigator of this paper, a prestigious accomplishment in the academic community at any age — and one that is particularly unusual to achieve while still in high school. To write his paper, Abhay spent eight hours each week for two years analyzing more than 2,000 NFL games and exploring the impact of circadian disruption due to travel on a team's performance.
---
Monarch Named Semifinalist in Coca-Cola Scholars Program
December 3, 2021
Congratulations to senior Anusha Athreya for being named a semifinalist in the Coca-Cola Scholars Program. This prestigious program recognizes students for their outstanding leadership, academic achievements, and dedication to their community. This year, only 2% of more than 68,000 applicants were selected as semifinalists. The final round of the program will result in 150 students from across the country receiving $20,000 scholarships.
---
Coach Sue Phillips Receives Inaugural Wooden Legacy Award
December 3, 2021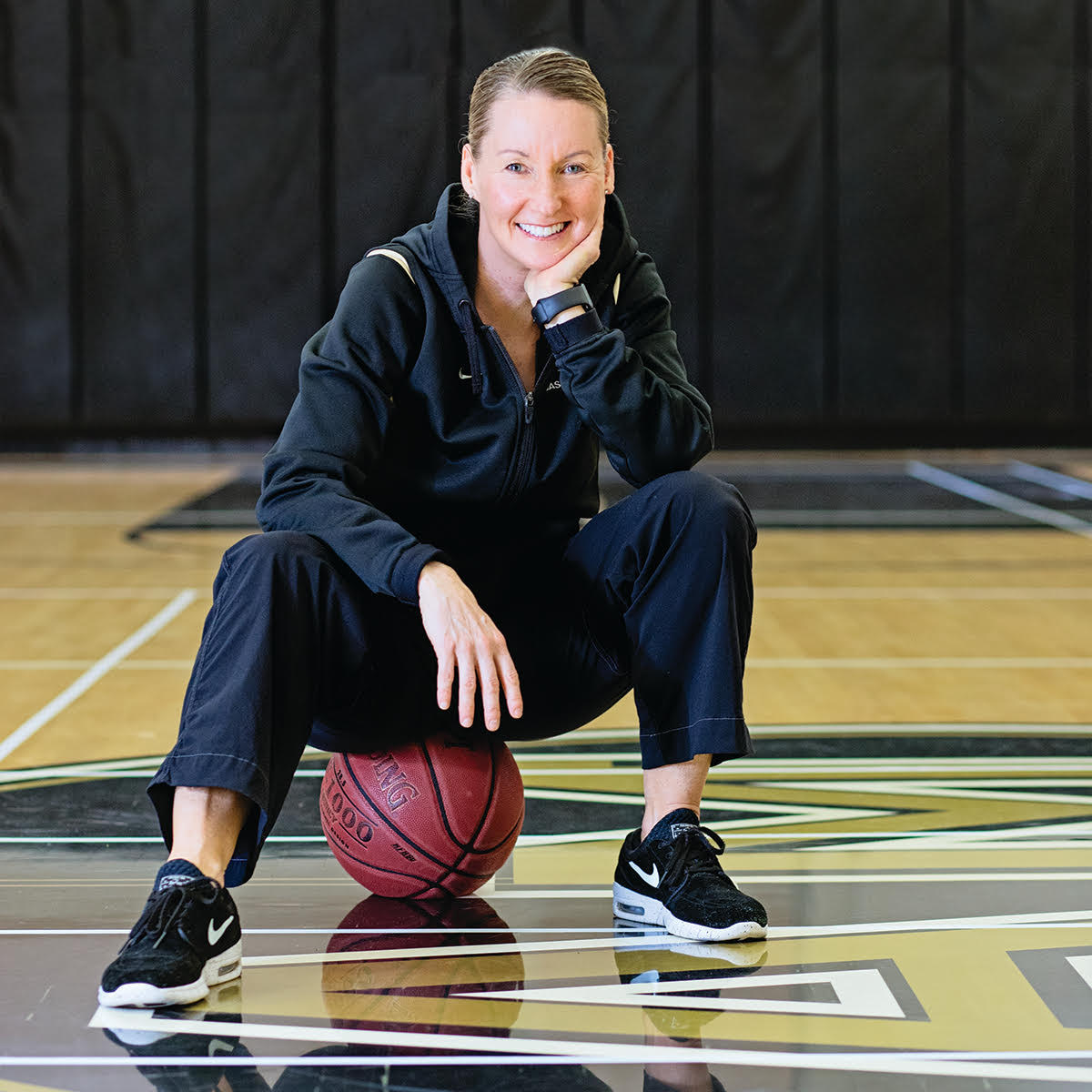 Congratulations to Coach Sue Phillips, the head coach of the varsity women's basketball team, who won the inaugural Wooden Legacy Award last month. This award recognizes Coach Phillips for excellence in the classroom and on the court. Congratulations Coach Phillips!
---
Speech and Debate Team Competes in the Glenbrooks Invitational
December 3, 2021
Last month, the Mitty Speech & Debate Team competed virtually at the Glenbrooks Invitational. Out of 2,000 students from 270 schools, senior Caitlin Bergevin advanced to the semifinal round of Congressional Debate. In her rounds, she tackled topics ranging from revitalizing rural US economies to the humanitarian crisis in Afghanistan. Congratulations also go to sophomore Callie Watson who advanced to the final round of Dramatic Interpretation, presenting her powerful performance from the memoir "Know My Name" by Chanel Miller. Both phenomenal finishes have earned these competitors a bid to the Tournament of Champions next spring. Best of luck to the entire team as its 100+ members compete this weekend at league tournaments, sharing their own unique subjects and stories.
---
Women's Volleyball Wins NorCal Open Division Championship
November 19, 2021
Congratulations to the women's volleyball team, which won the NorCal Open Division Championship! This is the program's 19th title. This year, the team also swept WCAL and CCS Championships. Congratulations, Monarchs!
---
Spirit Week Food Drive a Success!
November 4, 2021
Thank you, Monarchs for making the Spirit Week Food Drive a huge success! In one week, the school raised $10,450 for Harvest Food Pack. That is enough to purchase 41,796 healthy meals for those hungry in our valley. Thank you to everyone who took the time to raise money and share their gifts with the larger community, continuing the tradition of what it means to be a Monarch.
---
Speech and Debate Wins Wildcards
November 4, 2021
Last month, the Speech and Debate team competed at four tournaments and received 39 Wildcards to the State Qualifying Tournament next spring. A special congratulations to the following students who were named tournament champions in their events: sophomore Kate Nidome, juniors Sritha Bhupatiraju, Emily Vu, and Jaanya Chawla, and seniors Genevieve McKenzie, Justin Fusilero, Anousha Athreya, Anish Bhadani, Sebastian Young, Rohan Tawade, and Amy Gruber. Way to go Monarchs!
---
Monarch Wins State Archery Indoor Championship
November 4, 2021
Congratulations to freshman Sean Yu, who competed in the California State Archery Indoor Championships last month, where he won first place in his age division for archers using the same type of bow used in Olympic competitions. This is Sean's fourth state competition this year, and he placed among the top three in his age division in all four contests. Congratulations, Sean!
---