In Loving Memory of Mr. Derek Korbel
May 22, 2017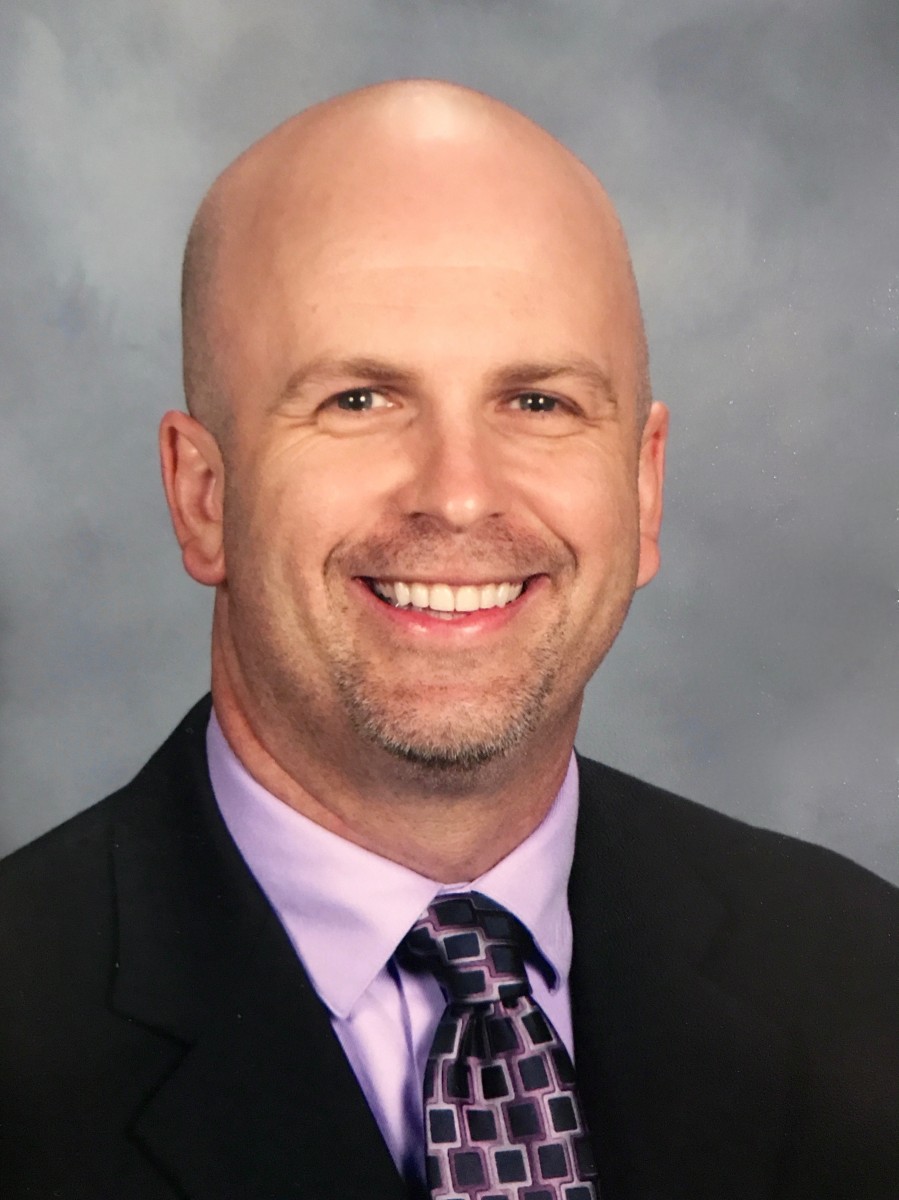 Dear AMHS Community,
I am sorry to be delivering the sad news that our beloved counselor and friend, Mr. Derek Korbel, has passed away. He died on Saturday while at home in the company of his family and friends. His was a short but always courageous battle with cancer. Throughout the past several weeks he showed us how to live and die with grace. Please plan to join us in a celebration of Mr. Korbel's life this Wednesday, May 24th, at 6:00 p.m. in the Fien Gymnasium here on campus. The memorial mass will be followed by a reception in the Aymar Events Center. Please pray in thanksgiving for Mr. Korbel; and please pray for his family, friends, students, and colleagues, who will miss him terribly.
Sincerely,
Tim Brosnan
Principal
---
AMHS Live Stream
May 20, 2017
Can't make these events? Watch live streaming video:
Graduation
9:00 a.m.
Saturday, May 27th
---
Monarch Named Coolidge Senator
May 20, 2017
Congratulations to junior Teja Veeramacheneni for being named a Coolidge Senator, which recognizes him as being among the top 2 percent of the nearly 2,500 students who applied for the prestigious Coolidge Scholarship. The honor is named after President Calvin Coolidge, who was the nation's thirtieth head of state. The average grades and scores of this group are higher than the average ones of students admitted to Ivy League colleges. Teja has been invited to participate in the elite Coolidge Senators Washington Summit in the nation's capital this summer. As part of the experience, he will be flown to Washington D.C. for an all-expenses-paid weekend featuring tours, seminars, and an opportunity to connect with other high-achieving students. Great job, Teja!
---
AMHS Celebrates First One World Cup
May 9, 2017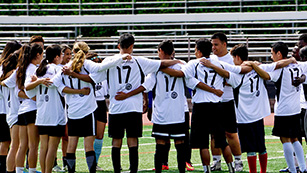 This weekend, we celebrated our first One World Cup and welcomed refugee children to campus for a friendly soccer match. The school teamed up with Catholic Charities of Santa Clara County to host this special event, which brought 48 students to the soccer field and more than 200 fans to the stands. Check out the school's Twitter, Instagram, and Facebook accounts to see video and photos of the big day or read an article about the event in The Mercury News.
---
Spring Sports Teams Recognized for Top Team GPAs in CCS
May 4, 2017
Congratulations to our spring sports teams for proving that great athletes can also be excellent scholars. This spring, an outstanding 10 AMHS sports teams have been named CCS Scholastic Championship teams, an honor that recognizes these groups for having one of the top five highest collective grade-point-averages in the section this season. Of the 10 teams, three had the very highest collective GPAs in the section: badminton, men's swimming, and men's tennis. This spring, AMHS had more teams recognized for academic excellence than any other school in the CCS. Congratulations, Monarchs!
---
Speech and Debate Team Wins State Championship
May 1, 2017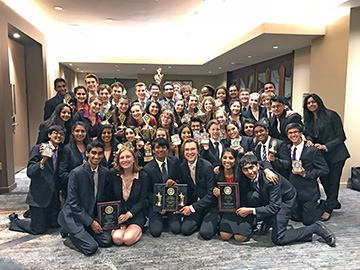 Speech and Debate Team Wins State Championship
Congratulations to our Speech and Debate team for defending their title and becoming state champions for the second year in a row! The team took first place out of a pool of 166 participating schools. Also, congratulations to our two individual event state champions. In thematic interpretation, first place went to junior Madelyn Davis. For duo interpretation, first place went to senior Pranavi Javangula and junior Esha Bhatia! Great job, Monarchs!
---
Monarch Named Cal-Hi Sports State Player of the Year
April 22, 2017
Congratulations to Monarch Haley Jones '19 for being named the Cal-Hi Sports Sophomore of the Year. She was recognized for leading the Monarchs in scoring during the CIF Open Division state finals, where she averaged 15 points and eight rebounds per game. Earlier this season, Haley averaged an impressive 20 points per game during the Iolani Classic. She is considered one of the top sophomore prospects in the nation. Congratulations, Haley!
---
Speech and Debate Team Wins League Sweepstakes
April 9, 2017
Congratulations to the members of our Speech and Debate Team for placing first in the league sweepstakes and qualifying 45 students to the state tournament. The team also qualified an impressive 13 students to the national tournament. Wish our Monarchs luck as they prepare to defend their state title in three weeks!
---
Monarch Wins National Writing Award
April 9, 2017
Congratulations to senior Alisa Khieu, who was recently recognized as a national medalist by the Alliance for Young Artists and Writers. Her entry, "Goodbye Ozymandias," received a silver medal in the video game category and was among the top 1 percent of entries submitted by students from across the nation. Additionally, Alisa's portfolio of poetry, prose, and essays was recognized with three silver awards on the regional level. Congratulations, Alisa!
---
Students Participate in Catholic Youth Advocacy Day
April 9, 2017
Archbishop Mitty students joined youth from across the state to participate in the Catholic Youth Advocacy Day in Sacramento last month. These students worked with state legislators on issues that will protect the state's marginalized citizens. Students met with six California legislators and attended two Senate hearings. They also led a training for Catholic students from across the state. Great job Monarchs!
---