Speech and Debate Team Receives Wildcards to State Tournament
February 5, 2017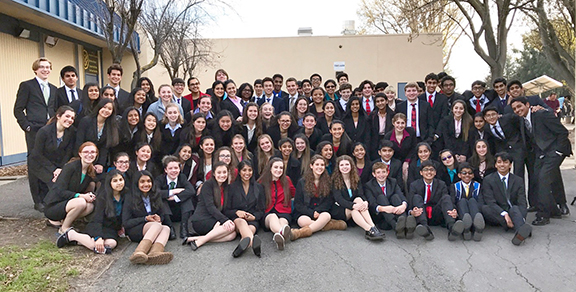 Congratulations to the Speech and Debate Team, which had 37 students qualify as finalists and receive wildcards to the state qualifying tournament during two league tournaments. Earlier this month, the team competed in one of the largest invitational tournaments in the country and placed first out of 85 schools for the second year in a row. Congratulations to the following students who were named tournament champions in their respective events: juniors Max Slade, Olivia Monroy, and Jolie Leung; and seniors Akaash Tawade, Charlie Pyle, Koji Flynn-Do, and Arjun Biju.
---
AMHS Student Wins Comcast Award
February 5, 2017
Congratulations to senior Brian Chan, who recently received the Comcast Leaders and Achievers Award for his excellence in academics, leadership, and service to his school and community.
---
Juniors Selected for Rotary Conference
February 5, 2017
Congratulations to juniors Jae Hoon Choi, Taylor Lambert, and Nickhil Tekwani, who were selected from high schools throughout San Jose to attend the Enterprise Leadership Conference, a three day, business leadership conference sponsored by the San Jose Rotary Club. At the conference, the students will learn about the opportunities, benefits, and challenges of operating a business in the free enterprise system.
---
Speech and Debate Team Wins MLK Invitational
January 22, 2017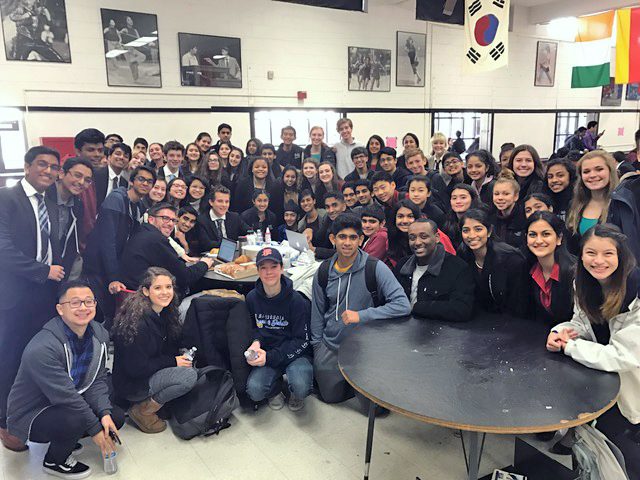 Congratulations to the Archbishop Mitty Speech and Debate team, which placed first in the overall large school sweepstakes at the 26th annual national Martin Luther King, Jr. Invitational tournament last weekend. This is the second year in a row that the Monarchs have swept the top honor at the invitational, which was held at James Logan High School in Union City. The team advanced 45 competitors to the quarterfinal round of competition in speech, 22 to the semifinal round, and three to the octofinal round of competition in debate. Congratulations to the following students who advanced to the final round in their individual speech event: sophomore Darya Kaviani; juniors Cassie Korb, Anna Krause, and Nkem Nnam; and seniors Charlie Pyle, Koji Flynn-Do, and Pranavi Javangula. A special congratulations to the following students who were named as tournament champions in their events: in duo interpretation, juniors Max Slade and Olivia Monroy; in humorous interpretation and original prose & poetry, senior Arjun Biju; in policy debate, seniors Charlie Pyle and Akaash Tawade; and in public forum debate, junior Jolie Leung and senior Koji Flynn-Do. Great job, Monarchs!
---
AMHS Christmas Tree Wins First Prize in CITP Tree Decorating Contest
December 15, 2016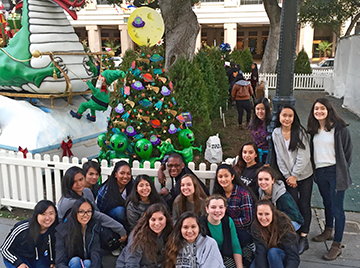 Congratulations to the AMHS student artists under the direction of Visual Arts Department Chair, Mrs. Peggy Lemak, whose Martian-inspired Christmas tree once again won the high school tree decorating contest.
Don't forget to visit Christmas in the Park this week to see the prize-winning tree and to watch students perform. Jazz Choir, Jazz Band, and Exodus will be performing from 6:00 p.m. to 9:00 p.m. on Friday, December 16th, at the stage located across from the Fairmont Hotel in downtown San Jose.
---
Women's Basketball Team Wins Prestigious 'Iolani Prep Basketball Classic
December 12, 2016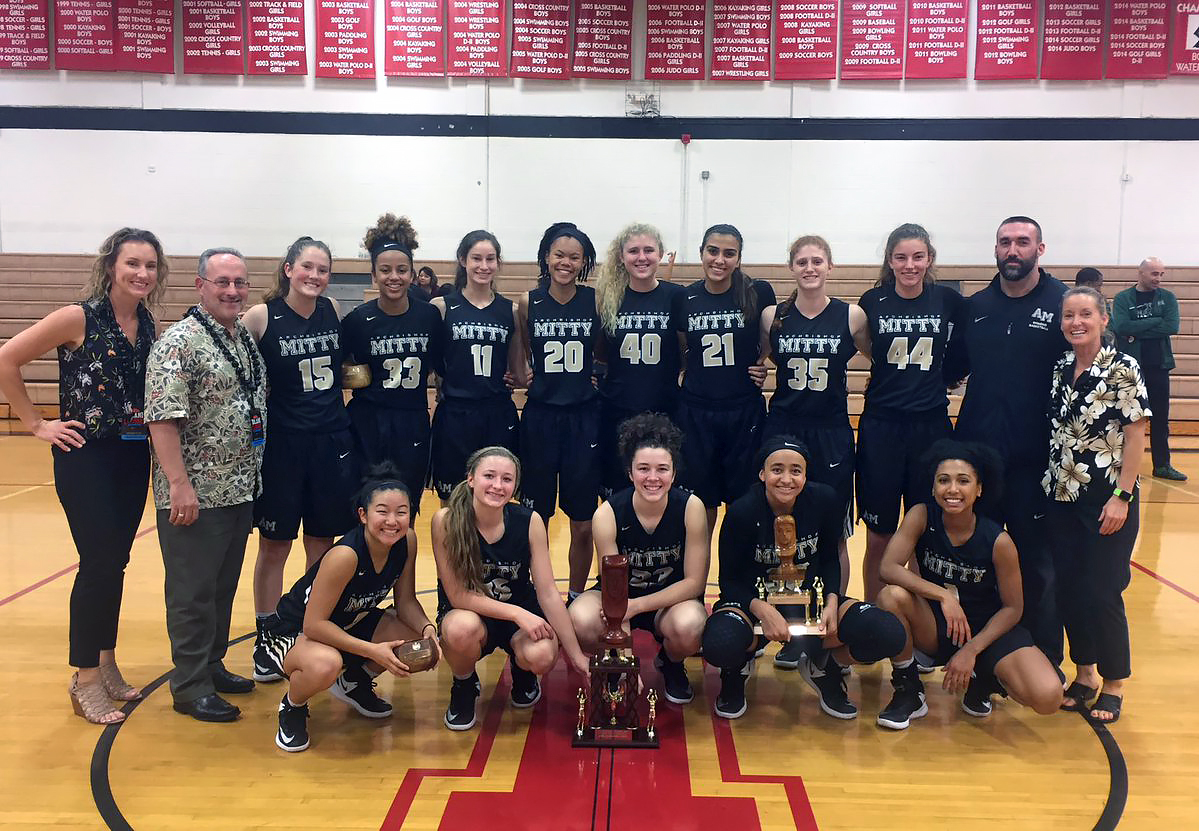 Congratulations to the Varsity Women's Basketball Team, which won the prestigious 'Iolani Prep Basketball Classic this weekend. The Monarchs secured a victory against Clovis West (#2 in CA and #9 in the nation) with a 76-75 win in overtime. Sophomore Haley Jones was named tournament MVP. Juniors Krissy Miyahara and Karisma Ortiz were named to the All Tournament Team. Miyahara hit eight 3-pointers to tie the school's single game record.
The Monarchs have been selected as the No. 1 women's basketball team in the Pacific by USA Today High School Sports, beating out teams in Arizona, California, Nevada, Washington, Hawaii, Oregon, and Alaska. Read more about the team's ranking here.
---
Volleyball Team Wins State Championship
December 8, 2016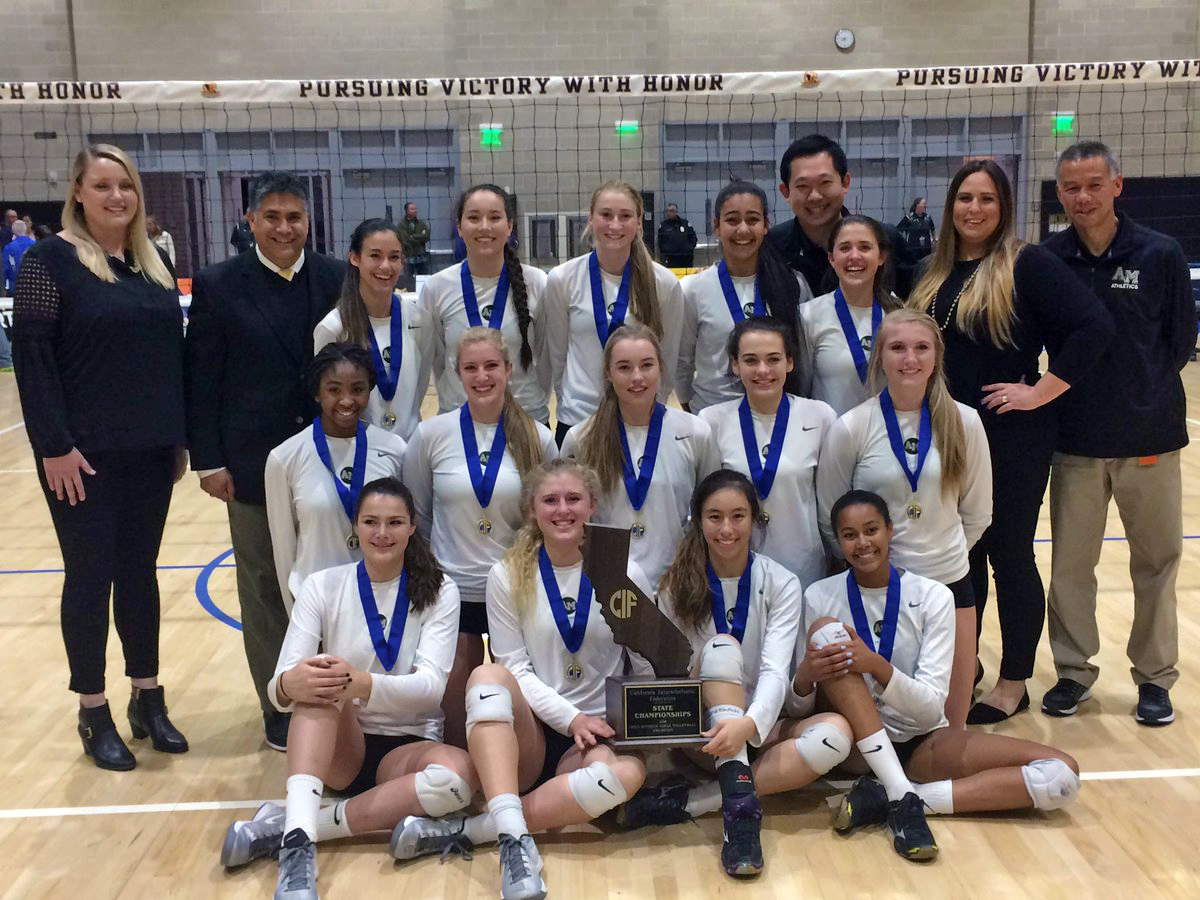 Congratulations to the Women's Varsity Volleyball Team, which swept the first ever CIF Open Division State Championship earlier this month. The Monarchs were victorious in their game against Santa Margarita Catholic High School, turning out straight sets of 25-19, 25-22 and 25-18 to claim a 3-0 win. Senior Candice Denny had 17 kills, while junior Nicole Liddle contributed 13 kills. Junior Kamrin Caoili added another 10 kills. The Monarchs have taken home 13 state titles since 1993; this victory marks the fifth consecutive win. The team is ranked No.1 in the state and nation by MaxPreps. Read more about the game in the San Francisco Chronicle or The Mercury News. Congratulations Monarchs!
---
Sports Teams Earn Academic Recognition
November 30, 2016
Congratulations to each of the following varsity fall sports for being named CCS Fall Scholastic Championship Teams: field hockey, football, women's golf, women's tennis, men's water polo, and women's water polo. The awards recognize the top five varsity teams for each sport that have the highest collective GPAs. Special congratulations go to the field hockey and football teams, which were recognized for having the highest collective GPAs in their sport this season.
---
Black and Gold Showcases Students
November 30, 2016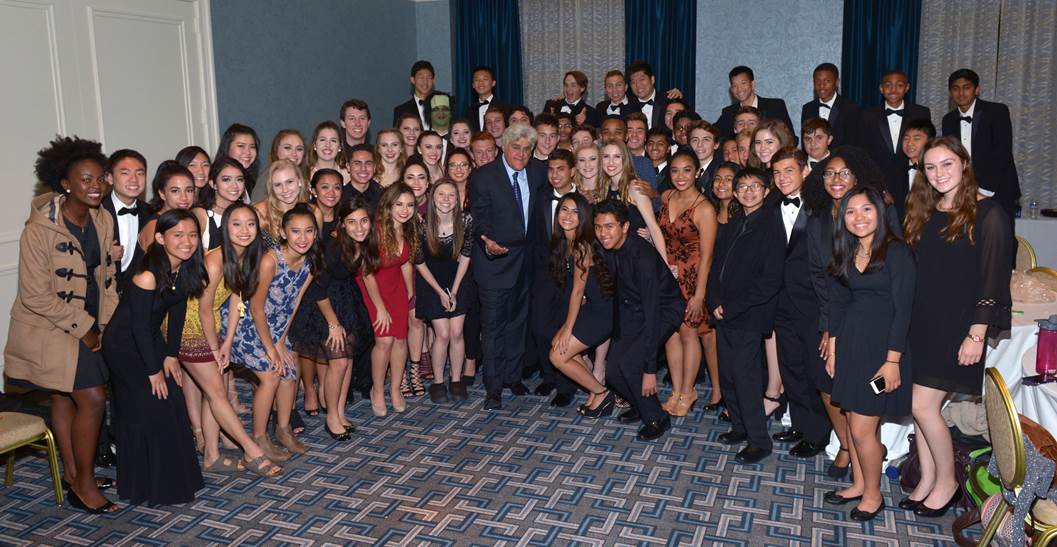 Congratulations to all of our performing arts groups for their successful performances at our 25th annual Black and Gold celebration. These performers dazzled a sold out audience at the Fairmont Hotel as the opening act for our headline, Jay Leno. Thank you to the members of the Jazz Band, Exodus, Jazz Choir, Pardon My French, and the Royals for sharing their time and talent to make the 25th anniversary of Black and Gold an event to remember!
---
Congratulations to Junior Maggie Cecilio
November 30, 2016
Congratulations to junior Maggie Cecilio for winning the Cal-Hi Sports Bay Area Volunteer Award, an honor that recognizes athletes for serving their community. When Maggie isn't playing field hockey, she volunteers at the Children's Discovery Museum where among other things, she reads books to children. Watch a video clip about this Monarch here.
---